How did you spend your weekend? Perhaps enjoying time with family, watching some football on the television or maybe taking some time to get to those chores around the house?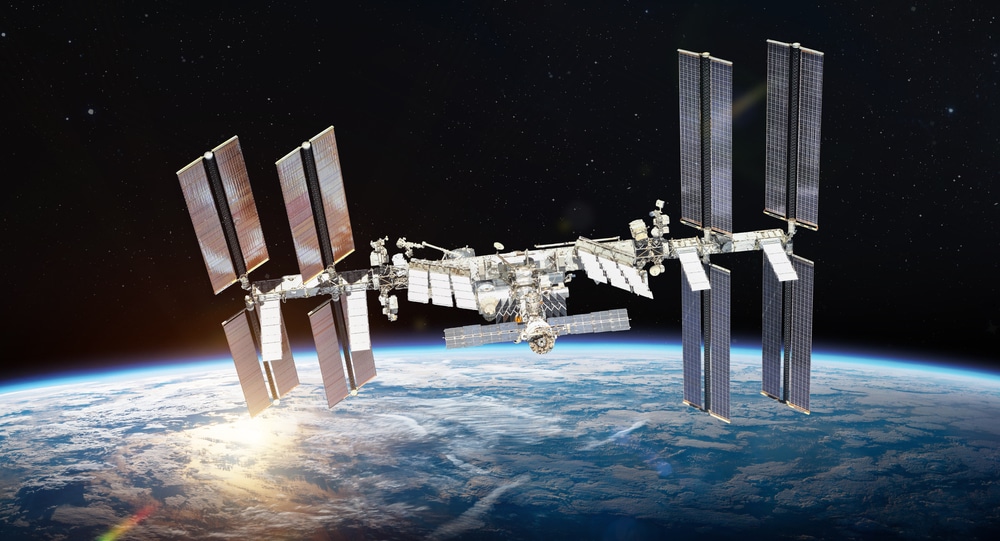 For two astronauts, their weekend was spent conducting spacewalks on the International Space Station to install a powerful new solar panel.
French astronaut Thomas Pesquet and NASA astronaut Colonel (retired) Shane Kimbrough installed the nineteen-metre solar wing to the ISS, which will provide the necessary power for a new and burgeoning space tourism economy.
On completion of the installation, the father of three, Colonel Kimbrough, wished a Happy Father's Day to all dads working in flight control.
It was a vital power boost for the ISS, which is currently running on twenty-year-old panels, and a Russian film crew will be the first to enjoy it when they blast off from Kazakhstan later this year. They'll be followed by Earth's rich and famous, with commercial trips now becoming a reality.
Solar upgrade part of rejuvenated plans for ISS
The ISS recently faced an uncertain future as funding was slashed, and rising costs meant there was a real chance it could be decommissioned. Upgrading the solar panels on the ISS means it will remain a key feature in our orbit for many years to come.
ISS Vice President and Program Manager for Boeing John Mulholland said the upgrade would keep the ISS running for at least the next two decades.
"When it comes to game-changing research and technological development, the ISS is currently hitting its full stride," he said.
"These arrays, along with other recent upgrades to the station's power system and data-transfer speed, will ensure that ISS remains an incubator and business model in the commercial ecosystem for the coming decades."
Space tourism set to become a reality 
Following the Russian expedition, the ISS is set to make history when it welcomes tourists for an eight-day stay. A crew of three men will become the first private citizens to make up an entire crew, paying around $55 million USD for the privilege.
They include real estate mogul Larry Connor, CEO of Canadian investment firm Mavrik Mark Pathy and former Israeli Air Force fighter pilot Eytan Stibbe.
Former NASA astronaut and current Vice President of Axiom Space Michael López-Alegría has coordinated the trip, and will join the three men as Mission Commander. He is training the men for their mission and hopes it is the first of many to come.
Axiom has bold plans of conducting two trips every year for private citizens. Ultimately the company wants to construct its own station, which would likely supersede the ISS and also be used by NASA and astronauts from other nations.
"This is just the first of several Axiom crews, whose private missions to the ISS will truly inaugurate an expansive future for humans in space –  and make a meaningful difference in the world when they return home," Axiom president and chief executive Michael Suffredini said. 
Call us today on 1800 EMATTERS and get a quick quote. You can also email our friendly team for expert, obligation-free advice.


This Article firstly Publish on www.energymatters.com.au