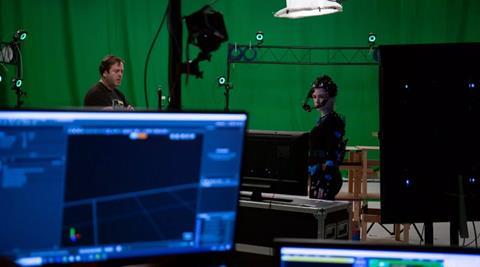 North West television studios, Vectar Project, is launching the 'Green Days' initiative, offering free pre-production support and studio access for a number of small productions.
Priority will be given to projects that focus on climate change and are dedicated to saving the planet's resources and upholding a green policy.
The Green Days programme follows an extensive refurbishment at Vectar Project to equip it with real-time virtual production spaces. The aim is for the virtual sets, along with other enhancements including LED lighting powered by the sun and paperless production, to provide "no-energy" filming.
Virtual studios reduce the need for set builds and worldwide travel and for visual effects to be added in post-production.
Vectar Project launched two years ago, growing out of the former Z Film Studios complex. Clients include the BBC, ITV, Amazon Prime, and productions that have shot content there include Big Talk Productions' Cold Feet and Saffron Cherry's The World According to Grandpa and films including Genesius Pictures' Mrs Lowry & Son.


This Article firstly Publish on www.broadcastnow.co.uk