"It's very important to have reliable access to space," he said. 
"By having that capability in Australia, it also allows a lot of the other Australian [small and medium enterprises] to actually cheaply access a launch capability.
"So, at the moment, even if they were to be donated a spot on a rocket — which doesn't happen very often for private businesses — there's still obviously a significant amount of cost involved for that company to interact with the rocket manufacturer, to travel to the launch site, to ship over their satellite payloads [and] to prepare it while they're over there."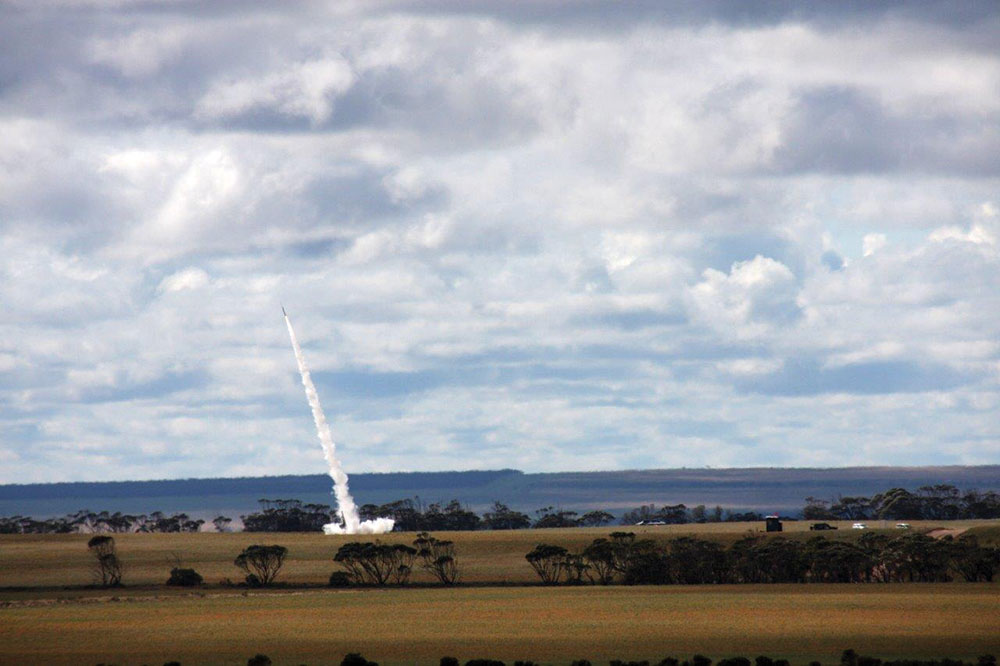 Up and away
Founded in 2017, Southern Launch achieved Australia's first ever launch of a commercial space-capable rocket in September 2020. This was from its Koonibba Test Range, 40 km northwest of Ceduna, South Australia, which specialises in sub-orbital launches. 
"Koonibba is just a suborbital test range, so the rockets don't stay in space," Linossier explained. "They just go up and come back down again."
But Southern Launch's Whalers Way facility, located at the tip of South Australia's Eyre Peninsula, will begin operation this year and permit the company to put small satellites into orbit. 
"The Whalers Way launch site will be both low Earth orbit and polar orbit," Linossier said.  
Southern Launch is aiming to complete five or six launches before the end of 2021, with the eventual goal of allowing customers to use its facilities to launch missions with just 48 hours' notice. And that would benefit businesses all over the globe.
"It'll be one of very few commercial launch sites around the world that actually eases the burden compared to, as you can imagine, launching from a government-owned launch site," Linossier said.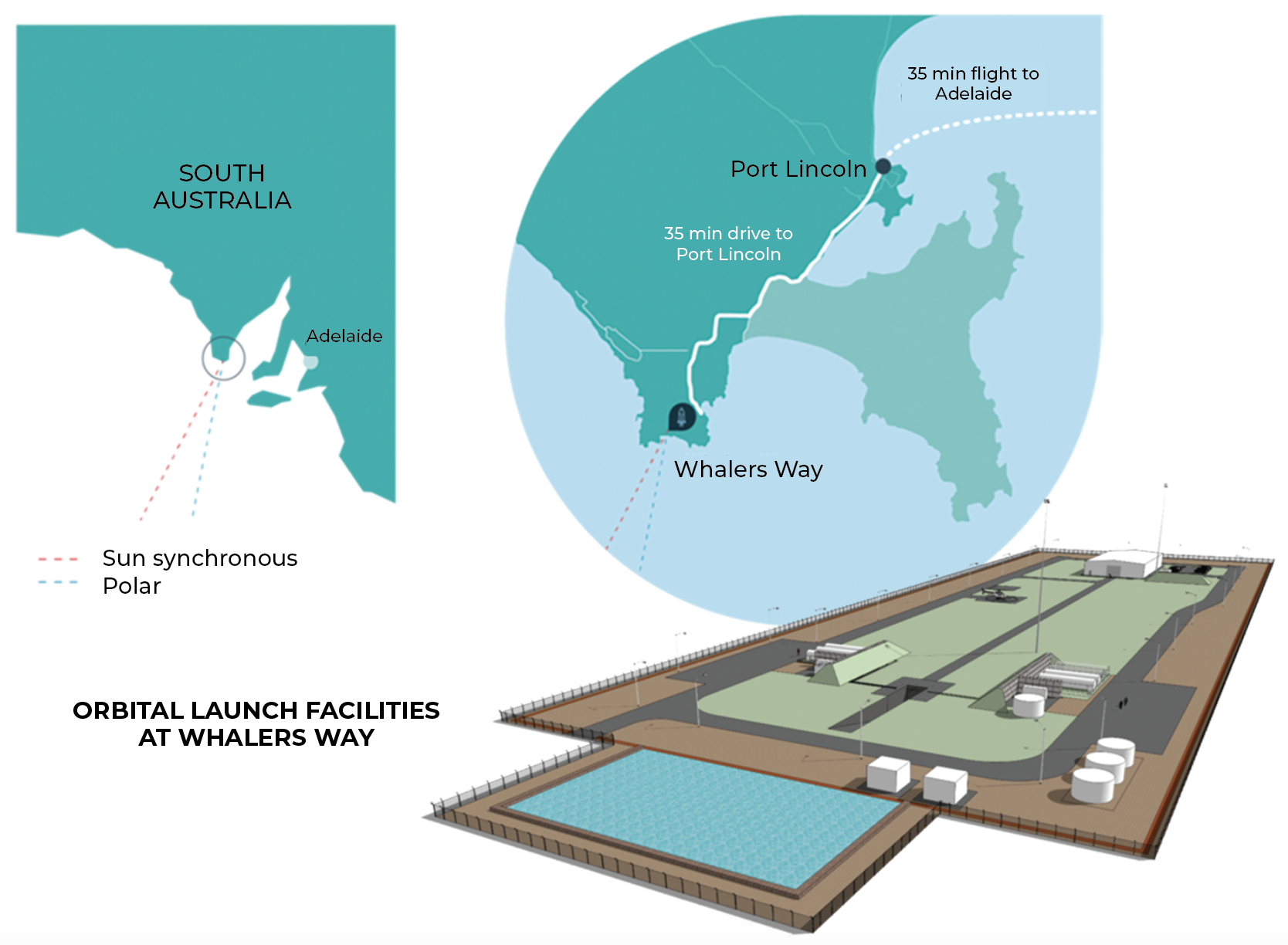 "It also offers quite extensive and flexible access to space. Some other launch sites, for example, Kodiak in Alaska — the Alaska Aerospace Corporation — they have very limited launch windows in which operators can actually launch from there. Even though they have less paperwork demand, you only get a two-hour block in which you can attempt to launch."
Dr Kimberley Clayfield FIEAust, Leader of the CSIRO Space Technology Future Science Platform believes international capabilities are crucial to Australia's space capabilities.
"Space is an incredible multidisciplinary undertaking and domain to operate in, and no country can do it all itself," she told an Engineers Australia panel in March. 
"It's so important because other countries have had decades to build up fast capabilities that we don't have here, and that collaboration is a terrific opportunity for us to learn more to develop our own domestic capability."
Linossier said the future of Australia's space industry will require integration into the global supply chain.
"If we try and do everything ourselves, we're just going to be wasting time, burning cash on problems that have already been solved elsewhere," he said. 
"Even New Zealand, where they've only been doing it for a few years, they have a lot of experience that Australia doesn't have."
New day in New Zealand
One New Zealand company building on that experience is Dawn Aerospace. 
Like Southern Launch, Dawn currently conducts sub-orbital launches with an eye to orbital launches in the future. Unlike Southern Launch, Dawn does it without vertical rockets.
"Dawn really is a merging of the performance of rocket-based systems that can fly to space with the operational efficiency and scalability of an aircraft system," explained James Powell, the company's co-founder. 
"And that leads us to our spaceplane, which is our primary launch technology. It's still a two-stage spaceplane, which is really important."
Powell believes systems that seek to send a single-stage rocket straight into orbit are too inefficient to be practical. Instead, Dawn's delivery system is a spaceplane that takes off and lands on a conventional airport runway.
"It will fly to a suborbital profile — to around 100 km altitude, a really significant part of the delta that you need to get to orbit — and then the second-stage boosts from that to orbit."


This Article firstly Publish on createdigital.org.au