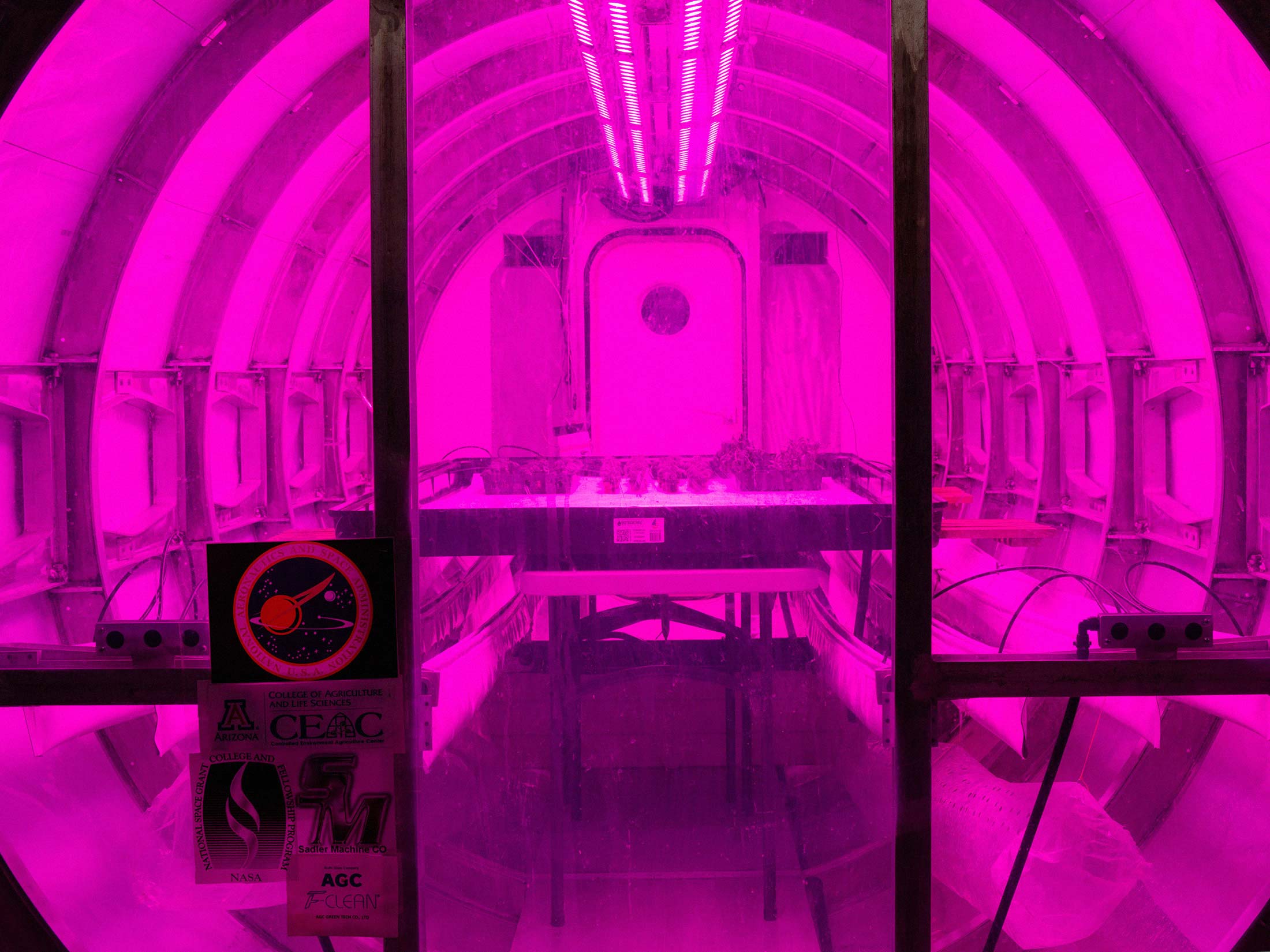 The key to better eating on Mars might be a technology whose main commercial use today is enhancing the colors on television screens.
Quantum dots, or QDs, are tiny man-made particles whose properties can be manipulated so they emit specific colors when exposed to light. In consumer electronics, this proves useful for making brighter, more energy-efficient screens. In agricultural settings, quantum dots can be integrated into films that convert sunlight to orange and red light, colors that boost plants' photosynthetic efficiency.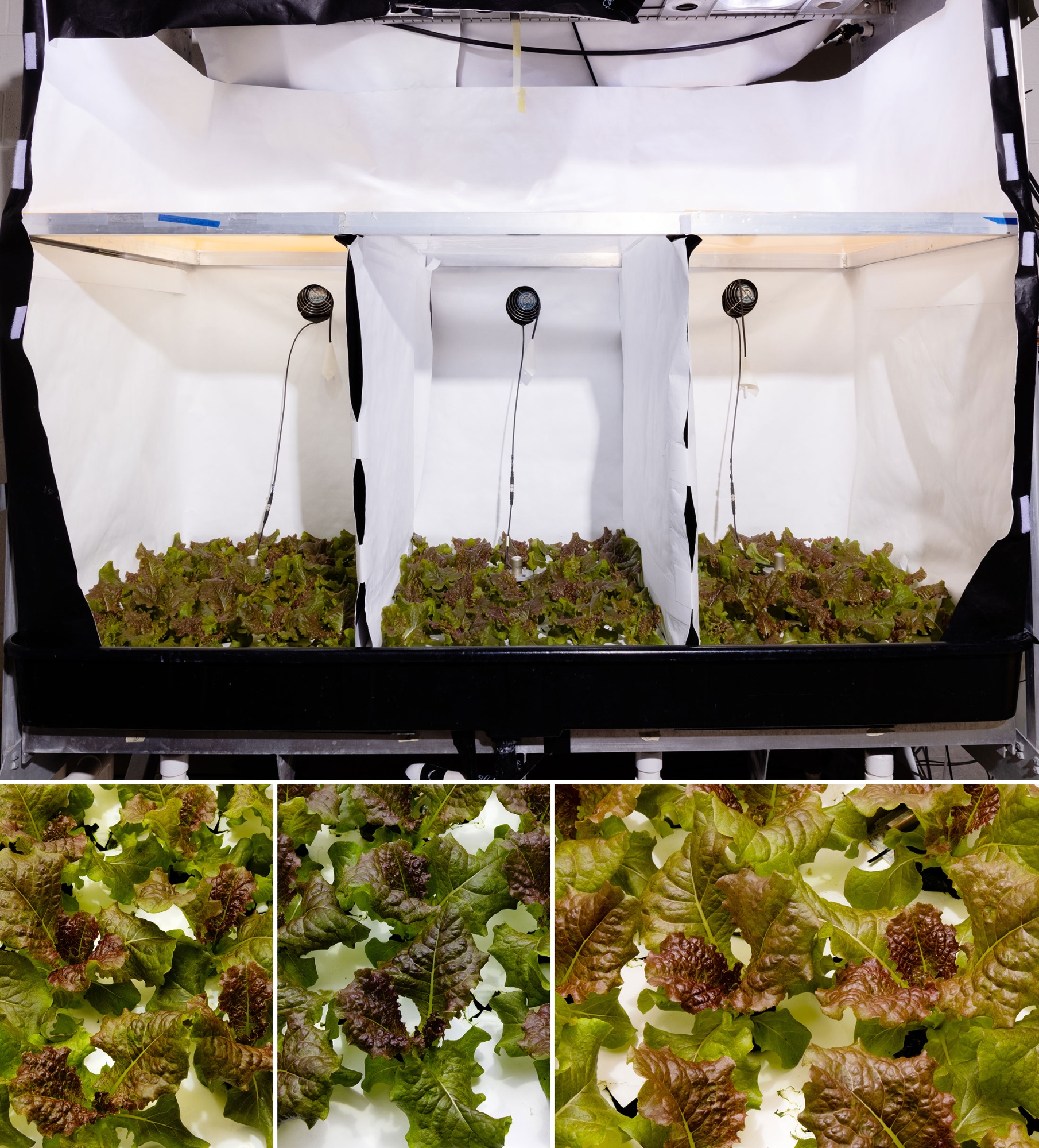 Directing the light from high-intensity lamps through a film coated in quantum dots increased leaf size and yield in romaine lettuce by 13% in a recent study published in the journal Communications Biology. (The type of romaine the researchers used is called "Outredgous.") Such films could significantly improve the prospects of extraterrestrial crops, by converting the ultraviolet radiation common in space into light that's nourishing to Earth plants. It puts a new spin on the long-standing assumption that the way to higher yields is more light. Now growers can turn the light they already have into something better.
The NASA-funded study was conducted by the University of Arizona and UbiQD Inc.—pronounced "ubiquity"—a New Mexico-based startup that makes the film. Gene Giacomelli, a professor of horticultural engineering at the university who oversaw the study, says the technique is attractive because it requires no energy to operate, needs only lightweight materials, and can be easily installed. He's confident it could be used to grow food on the moon, where he envisions densely packed rows of lunar lettuce. "They'll grow to a foot tall," he says. If we create a way for people to survive on the moon or Mars, "then I'm quite sure the plants would thrive, grow, and produce."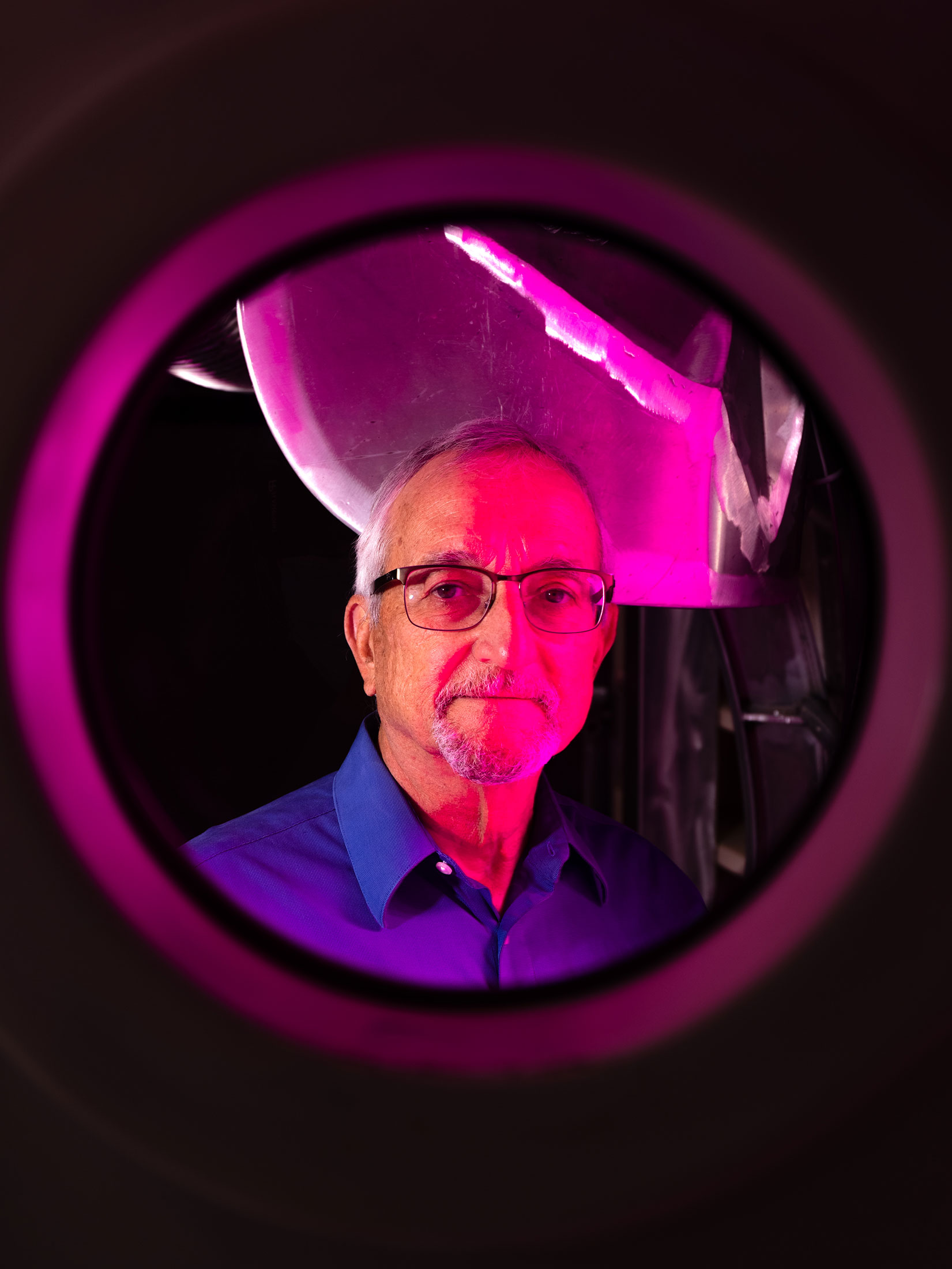 For now, there aren't enough humans living in space to support a market for salad. Until that happens, UbiQD is primarily selling its films to agricultural clients on Earth. The company has conducted more than 60 trials, including with the largest cucumber grower in North America and a tomato grower in Spain that reported a 20% yield increase in one crop cycle.
UbiQD produces rolls of film that are 4 feet wide, and it's working on a 60-foot-wide version that would be more useful in large-scale agricultural operations. UbiQD, which has partnered with Solvay SA, an industry leader in producing greenhouse films, closed a $7 million Series A funding round in December. Nanosys Inc., the largest manufacturer of quantum dots, joined the round as a strategic investor.
"I believe that advanced materials underpin every technology advancement in the history of civilization," says Hunter McDaniel, a former materials scientist at New Mexico's Los Alamos National Lab who is UbiQD's founder and chief executive officer. He hopes to use the prospect of space as a way to make quantum dots seem like an essential part of any serious growing operation. "What's the ultimate in ubiquitous if not going off the planet?" he asks. "You leave the planet, you're in the lead."
It wouldn't be the first time NASA's research effected Earth-bound agriculture. The agency was early in funding tests of LED lights, which have been adopted by vertical farms—indoor facilities with growing trays stacked high on top of one another. Vertical farmers spent more than $1.2 billion on LED lighting in 2019, according to Emergen Research.
Margins in farming are very low, so any technique that can squeeze additional yield is attractive. But many operations are wary of new capital expenses. UbiQD's film costs about $3 a square foot and has no operational costs. McDaniel says most customers can earn back their investment within two years, though more profitable crops, such as cannabis, may do so in a single season.
Although persuading a traditionally conservative industry to invest in QDs has been slow going, UbiQD thinks the market could be significant. For his part, Giacomelli is halfway through a study for NASA testing varieties of light specifically tuned for different crop types. "There's going to be a recipe for every plant, every variety, and every age," he says.
BOTTOM LINE –
Quantum dots have been shown to increase photosynthetic efficiency, a technique that could prove useful in space and on Earth.


This Article firstly Publish on www.bloomberg.com