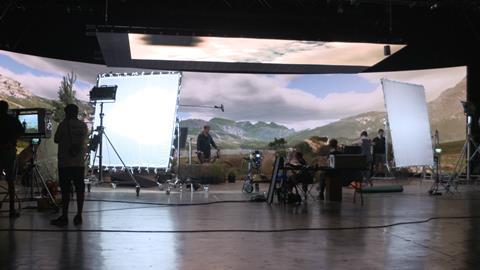 Garden Studios has added 65,000 sq ft of studio space, meaning that it now offers 127,000 sq ft in total.
A new site, The Orchid Production Village in Park Royal, London, is available from next month. It includes 11 serviced offices, two shooting spaces (totaling 40,000 sq.ft) and a 16,000 sq.ft workshop, adding to the three soundstages, three shooting spaces, four large fully equipped production offices and workshop units already on offer.
In addition, Garden Studios has completed its virtual production stage. Powered by Unreal Engine, the 4,800 sq ft stage allows filmmakers to shoot live action footage within a pre-visualised virtual world.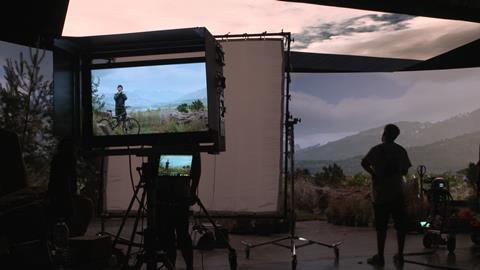 Across the improvements, Garden Studios has collaborated with Brompton Technology for Tessera LED processors for LED panels and video walls, MoSys for advanced camera robotics and virtual technology, ProCam Take 2 for digital cinematography hires, Quite Brilliant for virtual production, and ROE Visual Europe for LED display technology.
Garden Studios Facilities
 – 4 x sound stages: 23,350 sq.ft, 11,745 sq.ft, 5,230 sq.ft, and 4,800 sq.ft
 – 10.2m clear working height to grid, suitable for conversion to multipurpose film production and sound stages with supporting production office space and vehicle parking
 – 3 medium sized shooting spaces
 – Two large shooting spaces within Orchid Village totaling 40,000 sq.ft
 – 16,000 sq.ft. workshop space
 – Private VIP trailers, green rooms, makeup rooms, workshops and production office space totaling 7236 sq.ft.
 – Virtual Production in-house rig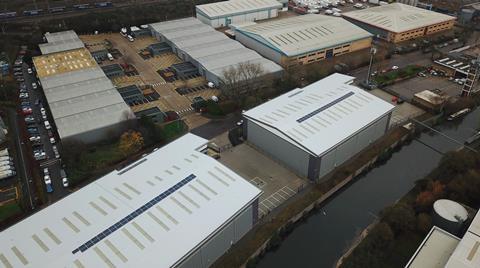 Studio manager, Marnie Keeling, said: "This enables us to accommodate a wider scale of clients, providing options from shooting spaces, workshop and production offices through to soundstages. Garden Studios intend to create impact across the industry through innovation, technology and world class sound stages."
Founder and CEO of Garden Studios, Thomas Hoegh, added: "The UK's increased popularity as a filming destination means that expanding our studio capacity is now more essential than ever. We can accommodate all size productions across our 127,000 sq ft of sound stages, workshops and fully equipped production offices. While the virtual production stage allows you to shoot anywhere in the world all from the comfort of our London studio."


This Article firstly Publish on www.broadcastnow.co.uk