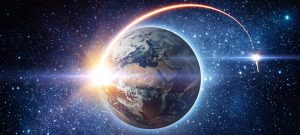 Recipients include the University of Leeds, which will develop 3D printing methods and liquid-crystal technology, similar to that in our television screens at home, to develop far-infrared sensors for studying climate change and star formation.
Another project, led by Rocket Engineering in London, will create a compact propulsion system the size of a house brick for use in nano and small satellites. The engines use electromagnets to enable the satellites to move for in-orbit spacecraft servicing or space debris mitigation.
The funding comes from the UK Space Agency's National Space Technology Programme (NSTP), which supports development of space technologies, encouragescollaboration between industry and academia, and encourages new entrants to the space sector.
"This investment will help UK space businesses fast-track innovative technologies with real scientific and commercial potential, supporting our aim for the UK to secure 10 percent of the global space market by 2030," says Science minister Amanda Solloway.
Since launching in 2011, NSTP has supported 300 projects. Previous successful applicants include Belstead Research Ltd, who improved drag sail methods for removing space debris, and a collaboration between the University of Bristol and Rutherford Appleton Laboratory to track and analyse volcanic ash clouds, which can damage jet engines.
The UK has a thriving space industry that generates an income of £14.8 billion each year. The UK Space Agency works closely with industry and academia to fund new technologies, boost skills, promote growth and inspire careers in the space sector .
The announcement comes during British Science Week (5th – 14th March), a 10-day programme of thousands of events running throughout the whole of the UK with the aim of celebrating science, engineering, technologyand maths, coordinated by the British Science Association and funded by the UK Research and Innovation (UKRI).




This Article firstly Publish on www.electronicsweekly.com