Shocking footage of an American astronaut watching the Twin Towers collapse in New York on 9/11 has re-emerged after it was shared on TikTok. 
Frank Culbertson was widely billed at the time as the "only US citizen not on earth" when the four Al Qaeda terror attacks took place on September 11, 2001.
They resulted in the deaths of 2,977 people, and left a further 25,000 injured, sparking a global 'war on terror'.
The then 52-year-old NASA aerospace engineer from South Carolina was part of the Expedition Three team aboard the STS-105 Discovery, which launched on August 10 and docked at the International Space Station on August 15.
When the first aeroplane attacks took place in New York City less than a month later, the space station commander was suspended around 250miles (400km) above earth with two Russian aviator colleagues.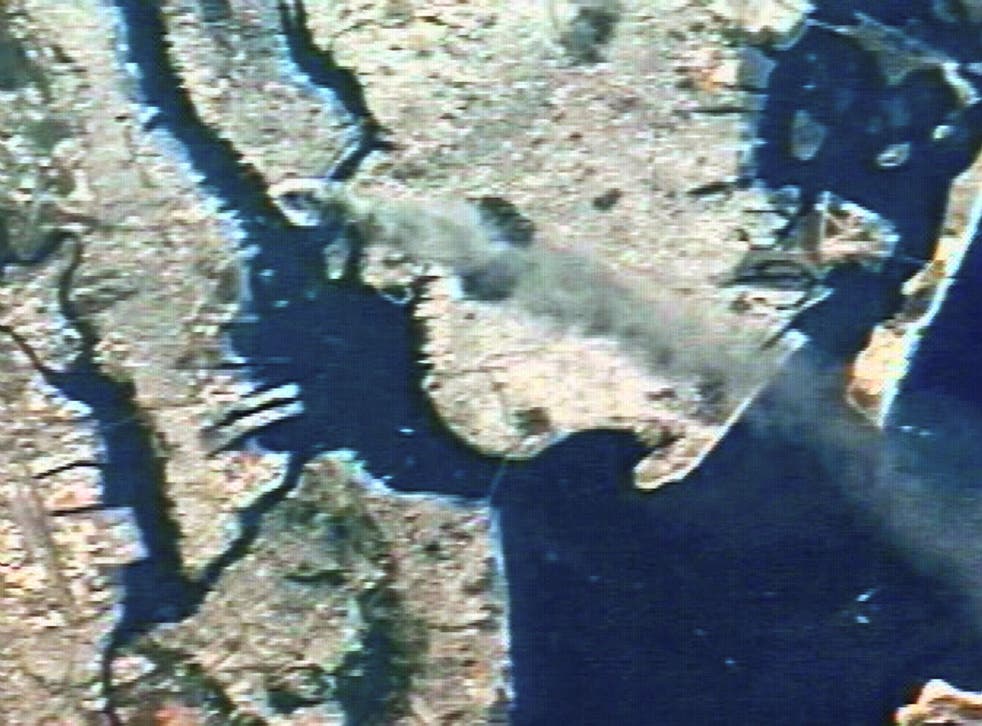 During a routine call to earth he discovered the news when an operator told him: "Well, Frank, we're not having a very good day down here on earth."
Both towers and the Pentagon had been hit and news of the plane going down in Pennsylvania happened during their conversation.
"It was clear to me without anybody saying it, that we were under attack," he told the 2014 documentary, Astronauts: Houston We Have a Problem.
In the widely circulated footage that was recently reposted to TikTok and shared by others, a clip is played from the documentary in which Culbertson recalled what happened that day.
He said: "The weather was perfectly clear that day. I could easily see New York City – a big black column of smoke coming out of the city, and as I zoomed in with the video camera, I could see this big grey blob enveloping southern Manhattan", as reported by MSN.
He added that he "raced around and found a video camera and a window facing in the right direction".
The "big grey blob" would later be confirmed as the falling of the second tower.
In the original footage Culbertson can be heard saying: "We can see New York City and the smoke from the fires. Our prayers and thoughts go out to all the people there and everywhere else. I'm looking up and down the east coast to see if I can see anything else."
The American Airlines Flight 77 that later crashed into the Pentagon was piloted at take-off by his Naval Academy classmate, Charles Burlingame.
Culbertson spoke in the documentary about what he took from the experience and said: "It's important to continue to learn the lessons from this and make sure we are in fact making ourselves a better country as a result of it, not regressing or turning inward or changing into a society we won't be proud to pass on to our grandchildren or great-grandchildren."


This Article firstly Publish on www.independent.co.uk