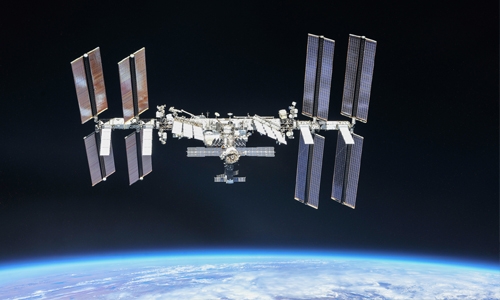 Agencies | Moscow
The Daily Tribune – www.newsofbahrain.com
Work on the ageing International Space Station (ISS) is to continue until 2028, according to Russian sources.
 
The decision to extend the multibillion-dollar project was made "at the highest levels", Yuri Gidzenko, deputy chairman of the Russian space company RKK Energiya, told state television on Thursday.
 
So far, Russian and US plans for the ISS have lasted until 2024. The space station has been in space about 400 kilometres above the Earth for more than 20 years, said dpa.
 
An extension of the mission had been discussed for a long time. One of the questions was whether the technical condition of the station would allow an extension at all.
 
For months, the human outpost has been struggling with air leaks and de-pressurization. Currently, the crew is busy plugging a leak that is about 4.5 centimetres long.
 
Work on another apparent leak is scheduled to begin next week. However, the cracks "in no way" lead to a shortening of the work on the ISS scheduled until 2028, Gidzenko said.
There are currently seven crew members on the ISS: two Russian cosmonauts, four US and one Japanese astronaut.


This Article firstly Publish on www.newsofbahrain.com