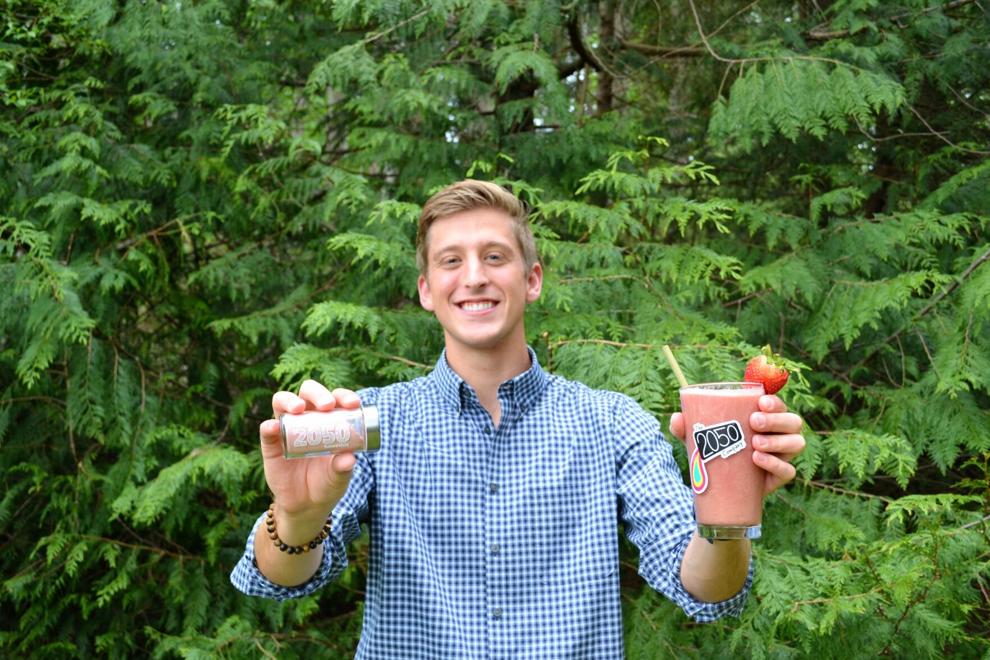 UW Foster School of Business alum Austin Hirsh graduated with a masters in entrepreneurship last spring and founded the smoothie startup The 2050 Company. 
The startup utilizes a drying technology to preserve foods and create fruit powders that allow customers to blend their own smoothies, all while reducing waste, according to the company's website. 
"When it comes down to it, the mission is to reduce food waste, put simply," Hirsh said.
About 50% of all fruits and vegetables in the United States go to waste, Hirsch said, so he built a company that could use the food surplus and turn it into a smoothie powder.
"The idea is, to get that produce that is unwanted or surplus … preserve it before it goes bad, turn it into a form where looks don't matter, and then kind of be able to use it and distribute it to places where maybe that fresh produce can't make it without difficult transportation," Hirsh said. 
Hirsh submitted the new company — which received $25,000 in funding from the UW's Jones + Foster Accelerator startup program that ended in February — into SpaceX's competition for one of the four available seats on their spacecraft.
"I've watched a lot of documentaries of NASA astronauts being interviewed, and they pretty much all describe this phenomenon called the 'Overview Effect,' which is where you see the world from the outside and it kind of hits you how small and fragile it is," Hirsh said. "You kind of develop a greater sense of being home, I guess, when you're back on Earth, and I think that would be really in line with the kind of mission I'm already working on with The 2050 Company."
Hirsh has also participated in several other competitions with The 2050 Company, such as the Fowler Global Social Innovation Competition and the Northwest Entrepreneurship Competition, earning first place at both. He also participated in the UW's Dempsey Startup Competition, earning third place. His participation in these competitions has ultimately helped the company, providing funding through the awards he received.
According to a press release by The 2050 Company, Hirsh posted the video submission for the SpaceX competition on Twitter, also launching the startup's Shift4Shop pop-up store in early February. Hirsh also said he was inspired by competition sponsor, Shift4 Payments CEO Jared Isaacman's goal of raising $200 million for St. Jude Children's Hospital, and planned to donate 10% of The 2050 Company's revenue from the next month to the hospital. 
"I think the coolest aspect of the story is kind of the fact that this business is so tied into space, and that wasn't necessarily intentional," Hirsh said. "It just started because I found out about this really cool drying technology that they used in space, and it turned out to be the perfect application for making a more sustainable smoothie down here on Earth. This seems like such a fitting opportunity to kind of bring that full circle and maybe even bring some of those smoothies up into space."
Reach contributing writer Sara Hamidi at news@dailyuw.com. Twitter: @sarahamidi__
Like what you're reading? Support high-quality student journalism by donating here.


This Article firstly Publish on www.dailyuw.com